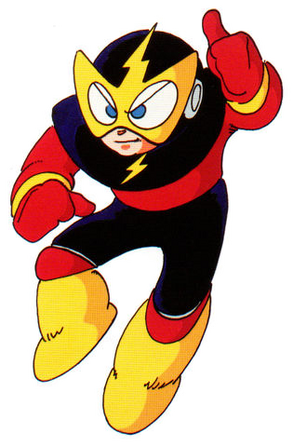 Elec Man
is a character in the air ride series.
Personality
Edit
Elec Man always brags about being the cheapest boss in the game. He always fights random people and kills them in 3 hits because he is broken like meta knight.
Elec Man is in DLC Pack 1.
Elec Man has a huge fear of scissors. He always runs from them, and shoots them with his 3 hit ko weapon.