This article contains mature content and is not suitable for everyone. If you do not like this kind of stuff, please find another article.
Woohoo free drugs!
      —Charge Patch
Shaddup, these are not drugs
      —All Patch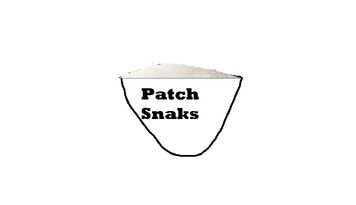 Patch Snaks are a bunch of Heroin disguised as snacks based off of patches, and no customer (excluding the Charge Patch) knows about it. The All Patch eats them on a daily basis, not knowing they are drugs.
The Shadow Star is certain that they are actually Heroin. (the only drug the all patch dislikes) This is true, but the All Patch doesn't believe it, because he says heroin is bad, even though he has never tried it.
The Charge Patch is the only customer who knows the secret, but he takes em cuz they're free drugs.
Things People Point out to prove they are unhealthy
Edit
The shadow star says it looks like heroin.
White Kirby points out the misspelling on the product name
Blue Kirby points out they are FREE
Yellow Kirby says that the company that made them was Woodfire Kirbys.
Red Kirby says that the nutritious facts label says they are so healthy you will be #1 athlete In the world.
Nutritious Facts
Edit
Baking Soda 0%
Sugar 0%
Wheat 0%
Water 0%
Illegial Substances 101%
They were made by Woodfire Kirbys.