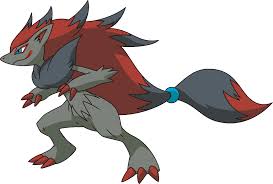 Zoroark Unova is a character in The Air Ride Series.
Zoroark is a rival to Lucario.
Zoroark was confirmed on October 11. Despite this, he has not appeared in a single thing made in 2015, while his rival has made quite a few appearances. He will make some appearances in 2016, with Lucario.